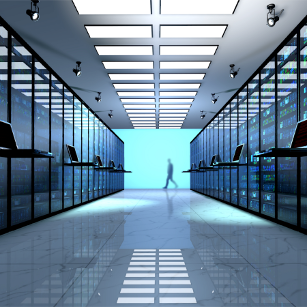 Your best Infrastructure solution provider
DARKRA is a global IT infrastructure services provider that plans, designs, implements organizational IT strategies, and manages mission-critical IT infrastructure for global clients.
DARKRA leverages its in-depth industry and technical knowledge and helps clients extract maximum value from their IT investments. The company delivers this by providing an IT Infrastructure management platform that is cost effective, reliable, and cutting edge.
Our IT services have incorporated automation, simplification, documentation and controls, quality support, and industrialized reviews into our operating model. We relentless focus on quality, backed by the robust tools and methodologies.
DARKRA ensures an ability to:
Salient Features:
Deliver better levels of service with a flexible, yet robust global delivery model
Improve infrastructure utilization
Increase infrastructure availability
Boost end user satisfaction
Reduce Total Cost of Ownership for IT Infrastructure
Maximize operational efficiency
Our end-to-end IT Infrastructure offerings include:

IT Support Services

Infrastructure Management Services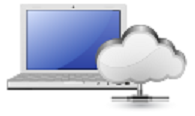 Application Product Services
Database Management Services
As an Infrastructure partner, we plan, design, and implement organizational IT strategies to make your infrastructure scalable, flexible, reliable and economically viable.
Salient Features:
IT Support L1/L2/L3
Infrastructure Managed Services
Application Managed Services
Database Managed Services
Amazon Cloud Services
DARKRA's Disaster Recovery (DR) and Business Continuity Planning (BCP) automation solution provides clients with a comprehensive approach to DR/BCP process implementation and maintenance. It enables zero dependence on experts to trigger the right processes in correct sequences.
Companies now consider 24x7x365 availability of their web presence or ERP as a critical requirement for -changing market dynamics. They cannot afford to face downtime of mission- critical applicationsand especially their databases. Their ability to withstand outages, natural disasters, and infrastructure interruptions will determine their level of business continuity, and thus directly affect their bottom line. DARKRA offers the following important services to ensure business continuity:
High Availability
Disaster Recovery
The importance of High Availability in any business cannot be underestimated: downtime costs alone have been estimated in the millions of dollars per hour in some industries. Database downtime is what a esult of various causes: natural disasters, power outages, or server failures.
At DARKRA, we understand the extent to which companies rely on databases and the importance of high availability (HA). Our Reliability Review is a proven and tested high availability solution that will take stock of your current risk scenario and help determine the level of protection your business requires.
High Availability Technology
Server Clustering
Oracle RAC
Mirroring
Oracle Data Guard
Oracle Streams
Virtualization
Disk-based backup technologies
Our expertise ensures a marked increase in uptime, apart from keeping your database highly available.
We believe that every business and every organization is unique in its character: DARKRAs consultants learn and understand the dynamics of your organization, from tolerance for downtime and data loss, to your specific hardware and software technologies, and your current and projected budgets for IT. With this knowledge we design and implement the HA solution we know will best suit your requirements.
Disaster Recovery
Disaster Recovery is oftentimes considered more as insurance than assurance. This is not merely a ploy to sell fear it is protection against events that strike when least expected.
There's no measuring loss of data – be it an hour's outage or a week's, the resultant disaster is the same. However, the speed of recovery can salvage operating revenue and preserve customer trust. This is especially true for organizations that operate without breaks and require robust, resilient disaster recovery solutions to get them back on their feet again.
Disaster Recovery Technologies
At DARKRA, we provide resilient, reliable, and responsive disaster recovery solutions that fit SMBs as much as large organizations. Our solutions include:
Disk-based back technologies
Oracle RMAN
Oracle Data Guard
Oracle Streams
Whether you need a hot standby site in another state or a cold standby site in another room, we help you select, architect, and implement the perfect solution for your business and your budget.
Database-Specific Disaster Recovery Options
Our Disaster Recovery options include the backup and restore utility. Alternatively, we can use third party applications such as Double-Take to create a hotsite using clustering (with no shared disks). In certain circumstances, replication can be used as well to create a standby database.
Oracle Disaster Recovery options include RMAN, Data Guard and Oracle Streams. With Data Guard, you can build a robust environment with hot or cold standby databases and it is usually the best option for Oracle Disaster Recovery. Oracle streams can be used to create replicated databases as well.